3 Steps and The Basics of Estate Planning
June, 2019
It's important to have a basic Estate Plan in place regardless of your net worth to ensure that your family and financial goals are taken care of. When putting together a strategy for your Estate Plan, you must be aware of federal and state laws relating to taxes.
Estate planning can be complicated and an attorney is essential to help protect your assets...
Cyber Safety Tips from our Partners at GuardStreet:
The Rise of the Dark Net
May, 2019
There's a part of the Internet that lies beneath the one you access every day. It's a place that you can only access via specially designed anonymizing software. While it's a place where political dissidents and whistle blowers can hide their true identities, it's also a place where a lot of illicit transactions take place.
March, 2019
It's well known that taxes are due every year on April 15 but, depending on your tax needs, there are a number of other dates that are relevant to filing your taxes. To make sure you know all the dates you need to know to file your taxes on time, below is a list of important tax due dates for 2019.
Legal Club offers Free Tax Preparation and Advice with all Family Protection Plans and other select plans.
January, 2019
Happy New Year! We hope you're off to a great start in 2019. Whether or not you're ready to say goodbye to 2018, there is at least one thing you will need to address before closing the books on it. Taxes. While tax returns are not due until April, it's never too early to start preparing to file your tax return.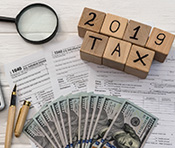 Cyber Safety Tips from our Partners at Guard Street
Traveling Over the Holidays? You Might Want a VPN
December, 2018
With so much focus on privacy and data security right now, more and more consumers are looking for proactive steps they can take to protect their sensitive information. One of the easiest ways to protect yourself while online—whether from your own network or a public connection—is through a VPN.
VPN stands for Virtual Private Network and you can imagine it like this: pretend that everyone is standing around on the Internet and everyone around them can see everything they're doing. Now pretend...
5 Ways Legal Club Helps Employee Benefits Professionals Via Account Rounding
November, 2018
Account rounding has been called many different things in our industry such as new business old contract (NBOC), add issue, up-selling or cross-selling. Whatever you choose to call it, the moral of the story is the same, account rounding is taking an existing account and adding new lines of coverage sometime during the year, often concurrent with annual enrollment.
As an Employee Benefits Professional, account rounding will provide you with incremental revenue...
Why Legal Club? Because Employees Don't Leave Their Problems in The Parking Lot
October, 2018
One of our favorite answers to the question "Why Legal Club?" is simply "Because employees don't leave their problems in the parking lot."
This simple statement says so much about the value of the voluntary benefit plans featuring Group Legal and Identity Theft Solutions offered at Legal Club.
Every employee, no matter where they work or what position they hold, has responsibilities beyond work that compete for their attention...
7 of Our Favorite Back-to-School Tips
August, 2018
It's that time of year again and students have begun adjusting their schedules and routines as they settle into the new school year.
For parents of students, there are lots of tips out there to help make the back to school transition run smoothly.
Utilizing Group Legal Benefits To Plan For The Future
July, 2018
Estate Planning is an essential part of planning for the future that can save a lot of headache down the road. The first priority is writing a Last Will and Testament. Members of Legal Club's Family Legal Plan and Family Protection Plans receive a FREE Simple Will and access to a plan attorney for help completing it if needed.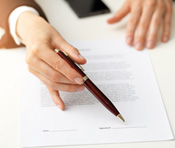 Meaningful Benefits for Everyday Life

Corporate Headquarters
7771 W. Oakland Park Blvd., Suite 217
Sunrise, Florida 33351-6796
Toll Free Main 800-316-5387
Local Main 954-377-0222
Fax 954-267-0401
Legal Club provides group legal, tax, ID theft solutions and other benefits to more than 2,000,000 working Americans and their families. Legal Club's suite of products can be tailored to meet the needs of evolving employee populations and are designed to provide maximum value and flexibility. Partnering with agents, brokers, consultants and other distributors, Legal Club has provided meaningful benefits for everyday life to organizations around the country for more than two decades.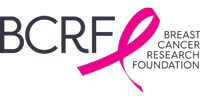 Legal Club is a proud sponsor of BCRF, donating 2% of revenue from new group cases each year. Learn more >