How to Boost Your Annual Enrollment Strategy
November, 2021
Every year when enrollment season comes around, do you prefer to stick to what has worked for you in the past or do you prefer to change things up? However you answer this question, Legal Club has solutions that can help boost your results. Just some of the ways our plans can help boost your annual enrollment strategy are...
Supporting Breast Cancer Awareness Month
October, 2021
Legal Club has been a proud partner of the Breast Cancer Awareness Foundation (BCRF) since 2009, contributing a portion of sales to support the BCRF's mission to prevent and cure breast cancer by advancing the world's most promising research.
Incidences of Identity Theft are Rising Due to the Pandemic
September, 2021
Take a quick check of news reported by the FBI and AP from the past 30 days, and you'll see plenty of identity theft cases being reported.
The head of the FBI's Financial Crimes Section, Steven Merrill, responded to questions about scams and crimes related to the COVID-19 pandemic. His responses are posted on the FBI.gov website and include the following insights and tips.
When asked why is this pandemic, or any disaster, such an opportunity for scammers and criminals, Merrill answered, "Unfortunately, criminals are very opportunistic. They see a vulnerable population out there that they can prey upon." Merrill advises to be on the lookout for the following:
Has the Value of Voluntary Benefits Increased Due to the Pandemic?
August, 2021
According to an article published last month by SHRM, the Pandemic highlighted the value of voluntary benefits and drove many employers to offer voluntary benefits upon re-examining their benefits packages.
"To meet employee expectations and attract and retain talent, employers are offering voluntary benefits and broadening their voluntary offerings, to enable employees to create a package that works for their needs...
Does Your Sales Message Stand Out?
July, 2021
Salespeople often focus on all the facts about their offerings. Still, the most accurate information and line-by-line comparisons rarely resonate with customers and prospects if they don't connect with the salesperson in a memorable way. To the customer, the task of sifting through the same basic information presented in various ways by all of the competitors calling on them does not offer a clear choice. Instead, they often end up basing their decision on whoever has...
Account Rounding - Another Way Legal Club Helps Employee Benefit Professionals
May, 2021
Account rounding has been called many different things in our industry such as new business old contract (NBOC), add issue, up-selling or cross-selling. Whatever you choose to call it, the moral of the story is the same, account rounding is taking an existing account and adding new lines of coverage sometime during the year, often concurrent with annual enrollment.
Estate Planning - One of the Many Ways Group Legal Benefits from Legal Club are Meaningful
April, 2021
Estate Planning may sound exclusive but is an essential part of planning for the future that can save many headaches down the road for everyone. The first priority is writing a Last Will and Testament. Members of Legal Club's Family Legal Plan and Family Protection Plans receive a FREE Simple Will and access to a plan attorney for help completing it if needed.
With a legal will, you can determine the fate of your house, your valuables and even the guardianship of your dependent children.
Tax Season Tip: How to Avoid an IRS Audit
March, 2021
Courtesy of our Partners at TaxRite.
Just 0.45 percent of taxpayers were audited in fiscal year 2019. Still, with taxes becoming more complicated every year, there is an even greater possibility of confusion turning into a tax mistake and an IRS audit. Avoiding "red flags" like the ones listed below could help.
Tax Filing Season Starts February 12
February, 2021
Courtesy of our Partners at TaxRite.
Although tax season usually starts in late January, this year, the tax filing season is delayed until February 12, 2021. The delayed start date for individual tax return filers allowed the IRS time to do additional programming and testing of IRS systems following the December 27, 2020, tax law changes that provided a second round of Economic Impact Payments and other benefits to many taxpayers.
Important Tax Information for 2021
January, 2021
Courtesy of our Partners at TaxRite.
As we do each new year, we've dedicated our January blog to sharing important tax information for the new year with you. From standard deductions to health savings accounts and tax rate schedules, here's a checklist of tax changes to help you plan the year ahead.
The Added Importance of Voluntary Benefits In The New Year
December, 2020
Let's face it, it's a fact that employees don't leave their personal problems in the parking lot when they come to work. Forward thinking employers recognize this and take the steps necessary to ensure their employees resolve their issues quickly and seamlessly so they can return to being happy, productive workers.
A good benefits package can help employees address issues...
Meaningful Benefits for Everyday Life

Corporate Headquarters
7771 W. Oakland Park Blvd., Suite 217
Sunrise, Florida 33351-6796
Toll Free Main 800-316-5387
Local Main 954-377-0222
Fax 954-267-0401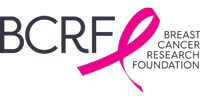 Legal Club is a proud sponsor of BCRF, donating 2% of revenue from new group cases each year. Learn more >