Boosting Employee Morale and Productivity with Group Legal Plans
November, 2019
Let's face it, it's a fact that employees don't leave their personal problems in the parking lot when they come to work. Forward thinking employers recognize this and take the steps necessary to ensure their employees resolve their issues quickly and seamlessly so they can return to being happy, productive workers.
A good benefits package can help employees address issues before they become a distraction in the workplace. Employees that feel that their employer cares about their wellbeing and values them tend to have a higher level of job satisfaction and morale. When employees recognize the value in their benefits, they are typically more productive, focused, and have decreased absenteeism.
Employers can help their employees feel satisfied by offering access to a benefits package that includes a group legal plan. These programs cover the usual spectrum of "negative" after-the-fact legal issues like traffic, divorce and bankruptcy. They also cover the "positive" legal issues of planning for the future such as wills, adoption, elder care, etc. Group legal plans from Legal Club also offer many companion services such as Tax Services, Identity Theft, and other benefits. Anyone selling life insurance as a voluntary benefit should be selling group legal as they are both planning tools for the future. According to a study by Mercer Consulting 59% of men and 54% of women surveyed felt a group legal benefit would influence their choice of employer
Employee benefits were meant to be part of an overall attract and retain strategy. Group legal plans can be a valuable addition to that strategy. With only the soft dollar cost of payroll deduction administration to consider, who can afford not to offer a voluntary group legal plan?
Group legal plans from Legal Club provide a wide range of free and discounted legal care, tax and identity theft benefits. Plans include access to over 85,000 online forms such as Last Will and Testament and Power of Attorney forms. To learn more about the plans offered by Legal Club, browse this website or call us at 800-305-6816.
Meaningful Benefits for Everyday Life

Corporate Headquarters
7771 W. Oakland Park Blvd., Suite 217
Sunrise, Florida 33351-6796
Toll Free Main 800-316-5387
Local Main 954-377-0222
Fax 954-267-0401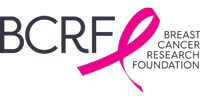 Legal Club is a proud sponsor of BCRF, donating 2% of revenue from new group cases each year. Learn more >