Benefits That Are Popular With Employers Are A Win Win
September, 2019
As an Employee Benefits Professional, when your clients offer affordable benefit programs that employees actually use, that's a win for your clients and their employees. When these benefits are easy to sell, easy to enroll and easy to administer, and provide an annual recurring revenue stream, that's a win for you as well.
Legal Club's best in class benefits featuring Free and Discounted Legal Care, Identity Theft Solutions and Tax Preparation and Advice are popular with both employers and employees because they are meaningful benefits that help in real life circumstances, like buying or selling a home and identity theft protection. And our plans are affordable, with a low monthly rate for the employee that includes their dependents, and do not have any preexisting condition restrictions or required waiting periods.
Agents selling our plans can make use of their current client base with no additional new prospecting required. The products are an easy add-on to earn recurring revenue and strengthen relationships with clients. And Legal Club pays top tier commissions. To administer our products, one app is a case and Legal Club offers electronic billing or paper and a simple list bill format with easy additions and deletions. We can handle all forms of enrollment from the most sophisticated online systems to paper and we fit on all the carrier and HRIS systems.
Group Legal Plans from Legal Club provide a wide range of free and discounted legal care, tax and identity theft benefits including a Free Simple Will for the employee and their family. Plans include access to over 85,000 online forms such as Last Will and Testament and Power of Attorney forms. To learn more about the plans offered by Legal Club, browse this website or call us at 800-305-6816.
Meaningful Benefits for Everyday Life

Corporate Headquarters
7771 W. Oakland Park Blvd., Suite 217
Sunrise, Florida 33351-6796
Toll Free Main 800-316-5387
Local Main 954-377-0222
Fax 954-267-0401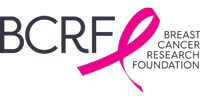 Legal Club is a proud sponsor of BCRF, donating 2% of revenue from new group cases each year. Learn more >