Why Legal Club? Because Employees Don't Leave Their Problems in The Parking Lot
October, 2018
One of our favorite answers to the question "Why Legal Club?" is simply "Because employees don't leave their problems in the parking lot."
This simple statement says so much about the value of the voluntary benefit plans featuring Group Legal and Identity Theft Solutions offered at Legal Club.
Every employee, no matter where they work or what position they hold, has responsibilities beyond work that compete for their attention. They may be in the process of buying or selling a home, dealing with a traffic infraction, or coping with a life changing event. Addressing these matters, as well as a myriad of everyday life occurrences, can be demanding and can impact productivity in the workplace. While employees do miss some time from work, more often the demands of these non-work related issues cause employer's lost time and resources as a result of employees making and receiving phone calls, sending emails and faxes, making photo copies, etc. These distractions at work are the classic definition of presenteeism, or as we like to say, "employees don't leave their problems in the parking lot."
Solutions from Legal Club help alleviate these everyday life demands in a cost effective and timely manner by providing meaningful benefits for everyday life. These voluntary benefits include referrals to our nationwide network of attorneys who provide legal care that is free, discounted or at a reduced hourly rate, Privacy Advocates that fully manage the process of restoring a stolen identity to its pre-theft state, software that helps monitor and prevent identity theft from occurring in the first place, over 85,000 ready to use legal forms available for free download, free tax return preparation, and much more.
Group Legal Plans and Identity Theft Solutions from Legal Club provide a wide range of legal care and solutions. To learn more about the plans offered by Legal Club, browse this website or call us at 800-305-6816.
Meaningful Benefits for Everyday Life

Corporate Headquarters
7771 W. Oakland Park Blvd., Suite 217
Sunrise, Florida 33351-6796
Toll Free Main 800-316-5387
Local Main 954-377-0222
Fax 954-267-0401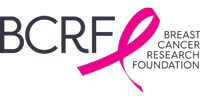 Legal Club is a proud sponsor of BCRF, donating 2% of revenue from new group cases each year. Learn more >