7 of Our Favorite Back-to-School Tips
August, 2018
It's that time of year again and students have begun adjusting their schedules and routines as they settle into the new school year.
For parents of students, there are lots of tips out there to help make the back to school transition run smoothly.
Here are a 7 of our favorites:
Go through last year's school supplies before going out to buy new supplies.
Track everyone's activities and commitments using a "Family Calendar."
Work with your kids to set deadlines and teach them how to prioritize assignments using to-do lists.
Establish specific areas in the home for doing homework.
Schedule after-school time that incorporates time for snacks, relaxation, play and study.
Check in with each child to see how things are going at school.
Obtain a copy of the school menu to help make a lunch plan.
Something else to keep in mind are legal considerations related to attending school. Parents are often required to sign liability releases and waivers for a new school or participation on a sports team and many schools are now instituting social media polices to combat cyberbullying. Despite the best efforts by parents and schools, some students will inevitably be affected by injuries on school premises, bullying, drug or alcohol use, traffic incidents and even truancy.
Group Legal Plans and Identity Theft Solutions from Legal Club provide a wide range of legal care and solutions that can be used to better understand and address school related issues from free initial consultations and access to plan attorneys, to protection from cyberbullying .
To learn more about the plans offered by Legal Club, browse this website or call us at 800-305-6816.
Meaningful Benefits for Everyday Life

Corporate Headquarters
7771 W. Oakland Park Blvd., Suite 217
Sunrise, Florida 33351-6796
Toll Free Main 800-316-5387
Local Main 954-377-0222
Fax 954-267-0401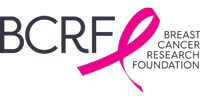 Legal Club is a proud sponsor of BCRF, donating 2% of revenue from new group cases each year. Learn more >