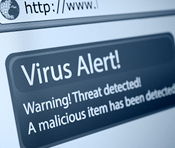 Internet Safety Month: 5 Ways To Help Prevent Online Identity Theft
June, 2018
June is Internet Safety Month.
Legal Club's SurePath Identity Theft Solutions and Family Protection Plans provide identity theft prevention, restoration and insurance. While these affordable and comprehensive identity theft solutions plans are a vital part of any effort to counter identity theft, there are steps each of us can take on our own to help avoid becoming an ID theft victim.
Here are five ways to help prevent online identity theft as released by the Identity Theft Resource Center in recognition of Internet Safety Month.
Scams and Fraud.


Sites that offer "free" content are notorious for filling your computer with viruses and malware. A recent example of infecting networks with malware included some "sideloaded" apps and other "free" content accessed via an Amazon Fire TV or Fire Stick. Some of these infections contain malware that can take over your entire network.

Viruses, Malware, and Ransomware.


Opening attachments, clicking unrecognized links, and downloading videos are some of the most common ways to inadvertently install a wide variety of viruses on your computer or network. If seemingly harmless but unexpected links, downloads or attachments show up in your email inbox or text messages, fight the urge to click. If you aren't sure but the message seems important, see if you can contact the source to confirm the legitimacy before following, opening or downloading a link or attachment.

Passwords.


Everything you do online can be a potential risk for access to your computer or network. The most secure password protected online accounts can become vulnerable to weak WiFi network security. And if you use the same password for multiple accounts, every one of them can be breached if that one password is compromised. Make sure to use strong, unique passwords and change them frequently, including your WiFi network.

Importance of Updates.


The good news is that developers of software, operating systems, browsers and apps regularly release updates to patch security vulnerabilities and protect against the latest online identity theft threats. The bad news is that many of us are going about our business online without the latest security patches in place. Enabling auto-updates and installing updates as soon as they are released can go a long way to protect against known threats.

If You See Something, Say Something.


We are all now vulnerable to threats that inadvertently get passed along. If you suspect or know that one of your accounts has been hacked or infected, spread the word among your friends and coworkers. It can mean the difference between hackers taking over your home, office, or mobile network, or working to keep them out.
To learn more about the identity theft solutions plans offered by Legal Club, browse this website or call us at 800-305-6816.
Meaningful Benefits for Everyday Life

Corporate Headquarters
7771 W. Oakland Park Blvd., Suite 217
Sunrise, Florida 33351-6796
Toll Free Main 800-316-5387
Local Main 954-377-0222
Fax 954-267-0401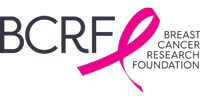 Legal Club is a proud sponsor of BCRF, donating 2% of revenue from new group cases each year. Learn more >