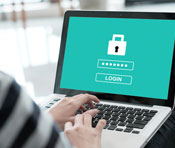 9 Identity Theft Protection Tips and ID Theft Protection Plans for Employees
April, 2018
Identity theft can happen anywhere -- at the gas station, in a data breach of a favorite retailer, in a supposedly secure online transaction -- and often when it's least expected. According to the latest survey recently released by Javelin, the number of individuals affected by Identity Theft in 2017 hit a new record high of 16.7 million.
For victims of identity theft, putting the pieces back together can be expensive, time-consuming and exhausting. Fortunately, there are group legal plans and identity theft solutions plans available from Legal Club that provide Full Service Restoration and $1,000,000 of Identity Theft Insurance that greatly reduce the stress and time it takes to return an identity to its pre-theft state. These plans also offer Identity Monitoring, optional Credit Monitoring, and other privacy and monitoring features that help prevent identity theft from occurring in the first place.
In addition to having such a plan in place, here are 9 recommended steps to help prevent identity theft:
Handle passwords with care
Use email or text messaging (2-step verification) to prevent unauthorized logins
Lock down privacy settings on social media accounts
Don't use social credentials to sign in to third-party websites
Avoid online quizzes and games that require access to social profile information
Avoid duplicate social friend/follow requests (and report them)
Be discreet about entering your credit card information online
Avoid entering your social security number online
If you have kids, pay attention to their online/social accounts
Contact us or browse this website for more information about our Group Identity Theft Solutions Plans and our Group Legal Plans that include Identity Theft Protection.
Meaningful Benefits for Everyday Life

Corporate Headquarters
7771 W. Oakland Park Blvd., Suite 217
Sunrise, Florida 33351-6796
Toll Free Main 800-316-5387
Local Main 954-377-0222
Fax 954-267-0401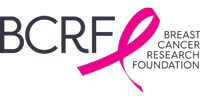 Legal Club is a proud sponsor of BCRF, donating 2% of revenue from new group cases each year. Learn more >