You Can't Afford to Wait Another Moment to Protect Your and Your family's (and Your Employees') Identity
November, 2017
Some 15.4 million consumers were victims of identity fraud in 2016, up 16 percent from 2015 according to the Javelin 2017 Identity Fraud Report, and the highest figure recorded since the Javelin began tracking fraud cases in 2003.
Why wait until you're a victim?
Why not familiarize yourself with the various identity theft services and benefits available and consider investing in a plan now!
The following protections and benefits are available through SurePath Identity Theft Solutions:
Credit Monitoring

alerts you to changes reported to the credit bureaus that can indicate a possible theft if you are not familiar with the changes.

Privacy Plus Software

protects your personal information and internet activity from cybercriminals, hackers and others spying on you.

Identity Monitoring

is the tracking of personal data on illicit websites and among public records.

Identity Theft Insurance

provides reimbursement for costs related to the an identity theft which typically includes expenses such as re-filing loans, lost wages, notary and certified mailing costs, and sometimes attorney fees.

Identity Restoration Services

address the process of recovering and restoring an identity to it's pre-theft state. If possible, get a plan that offers full service identity restoration by certified identity theft risk management specialists.

Bank Takeover Monitoring

provides early detection of suspicious bank or credit card account activity.

Social Media Monitoring (Cyberbullying prevention)

monitors children's social networks and notifies you of potential risks.

Sex Offender Monitoring

provides reporting of sex offenders in your local area.

Lost or Stolen Credit Card and Document Recovery Services

assists with canceling and replacing credit cards and other items such as driver's license if lost or stolen.
In addition to having an identity theft protection service in place, you may also consider taking the following steps yourself.
Set up alerts with your bank and credit card issuers

. Many now allow you to opt in for alerts on transactions exceeding a particular dollar threshold, transactions that are made online or originate overseas, card not present transactions, and other such transactions that you would want to know about if not made by you.

Pay attention to any changes in your credit score.

A significant shift in your credit score might be a strong indication that there's something wrong with your credit report.

Create unique, complex passwords for each of your accounts

, and enable two-factor authentication where you can.

Use a virtual debit card or credit card number

from issuers including Citi or Bank of America, or start-up Privacy.com.

Cards can be set up for only a single transaction, or usable for only a single site.
There is no guarantee that you can fully protect yourself from all forms of identity fraud, but a small amount of vigilance and prevention together with a good, affordable identity theft protection service are well worth it when you consider the statistics.
To learn more about the identity theft solutions plans offered by Legal Club, browse this website or call us at 800-305-6816.
Meaningful Benefits for Everyday Life

Corporate Headquarters
7771 W. Oakland Park Blvd., Suite 217
Sunrise, Florida 33351-6796
Toll Free Main 800-316-5387
Local Main 954-377-0222
Fax 954-267-0401
Legal Club provides group legal, tax, ID theft solutions and other benefits to more than 2,000,000 working Americans and their families. Legal Club's suite of products can be tailored to meet the needs of evolving employee populations and are designed to provide maximum value and flexibility. Partnering with agents, brokers, consultants and other distributors, Legal Club has provided meaningful benefits for everyday life to organizations around the country for more than two decades.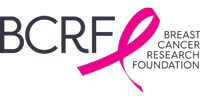 Legal Club is a proud sponsor of BCRF, donating 2% of revenue from new group cases each year. Learn more >