A Word on Data Breaches
October, 2017
Every time news breaks about the latest data breach it is unnerving and leaves us to consider if or how it might affect us. Nobody likes that sinking feeling when the breach occurs at a company we've done business with or have an account with as we come to terms with our greatly increased vulnerability to identity fraud.
Even if you don't have an account or recall doing business with that company, you are not necessarily in the clear. With so many services outsourced to third parties these days, you may need to consider if it's possible your data was exchanged with the breached company.
If you do get the dreaded news your personally identifiable information (PII) was included in the data that has been compromised, the good news is that you have about a 70% chance that you will not be affected. Based on statistics from the Javelin 2017 Identity Fraud Report there is an approximately 1 in 3 chance (31.7% in 2016) you will experience identity fraud in the year following the breach.
Here's a list of the types of data most commonly affected by a breach listed from the most prevalent to the least by percentage:
44% Credit card number
26% Debit card number
13% Social Security number
6% Medical records or health insurance
5% Checking account number
3% Online banking login information
2% Driver's license number
2% Child's Social Security number
1% ATM/debit PIN
1% Credit card PIN
1% Military ID
One precaution you can take to reduce the stress of data breaches is to have an identity theft protection solution in place. Such a service will not stop a breach from occurring at a company that stores your personally identifiable information, but as we mentioned in a previous blog, having such a service in place does result in measurably lower out-of-pocket costs if a fraud does occur.
Fraud victims paid 42% less out-of-pocket if they owned an identity protection service such as SurePath Identity Theft Solutions at the time of the fraud event. When considering an identity theft solution, it is worthwhile to check if the solution includes full service identity restoration. The plans to look for provide this service by certified identity theft risk management specialists as this can greatly reduce the time, stress and emotional toll of restoring your identity to it's pre-theft state.
To learn more about the identity theft solutions plans offered by Legal Club, browse this website or call us at 800-305-6816.
Meaningful Benefits for Everyday Life

Corporate Headquarters
7771 W. Oakland Park Blvd., Suite 217
Sunrise, Florida 33351-6796
Toll Free Main 800-316-5387
Local Main 954-377-0222
Fax 954-267-0401
Legal Club provides group legal, tax, ID theft solutions and other benefits to more than 2,000,000 working Americans and their families. Legal Club's suite of products can be tailored to meet the needs of evolving employee populations and are designed to provide maximum value and flexibility. Partnering with agents, brokers, consultants and other distributors, Legal Club has provided meaningful benefits for everyday life to organizations around the country for more than two decades.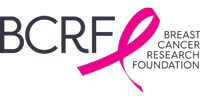 Legal Club is a proud sponsor of BCRF, donating 2% of revenue from new group cases each year. Learn more >