Boosting Employee Morale and Productivity with Group Legal Plans
July, 2017
Let's face it, it's a fact that employees don't leave their personal problems in the parking lot when they come to work. Forward thinking employers recognize this and take the steps necessary to ensure their employees resolve their issues quickly and seamlessly so they can return to being happy, productive workers.
It's a challenging world out there, now more than ever before. It's more complex and technologically driven too. We are all subjected to a constant barrage of differing voices and agendas throughout the day. Ask yourself, can I go it alone?
Employee morale has never been more important. In fact 7 in 10 employers surveyed offer voluntary benefits to improve morale for existing employees and to attract new talent (2014 LIMRA Study) No one wants an unhappy or distracted employee and distractions bombard us all from time to time. One huge distraction that employees may find themselves struggling with is some type of interaction with the legal system. This scares most people because either they or a family member have had some encounter with "the system" that didn't go well. And, since they don't understand how "the system "works, they fear it. When you think about it, fear is a perfectly natural reaction – but it doesn't have to be!
Wise employers can help their employees with these challenges by offering them access to a Group Legal plan. These programs cover the usual spectrum of "negative" after-the-fact legal issues like traffic, divorce and bankruptcy. They also cover the "positive" legal issues of planning for the future such as wills, adoption, elder care, etc. Also, Group Legal plans now offer many companion services such as Tax Services, Identity Theft, and other benefits. Anyone selling life insurance as a voluntary benefit should be selling Group Legal as they are both planning tools for the future. According to a study by Mercer Consulting 59% of men and 54% of women surveyed felt a group legal benefit would influence their choice of employer
Employee benefits were meant to be part of an overall attract and retain strategy. Group Legal plans can be a valuable addition to that strategy. With only the soft dollar cost of payroll deduction administration to consider, who can afford NOT to offer a voluntary Group Legal plan?
Meaningful Benefits for Everyday Life

Corporate Headquarters
7771 W. Oakland Park Blvd., Suite 217
Sunrise, Florida 33351-6796
Toll Free Main 800-316-5387
Local Main 954-377-0222
Fax 954-267-0401
Legal Club provides group legal, tax, ID theft solutions and other benefits to more than 2,000,000 working Americans and their families. Legal Club's suite of products can be tailored to meet the needs of evolving employee populations and are designed to provide maximum value and flexibility. Partnering with agents, brokers, consultants and other distributors, Legal Club has provided meaningful benefits for everyday life to organizations around the country for more than two decades.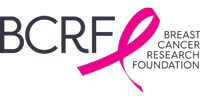 Legal Club is a proud sponsor of BCRF, donating 2% of revenue from new group cases each year. Learn more >