A Word About VEBB, Helping to Better the Voluntary Benefits Industry
May, 2017
By Donald A. Rowe
Vice President Employee Benefits, Legal Club and VEBB Past President
I attended the annual VEBB meeting last month in Indianapolis. VEBB is an acronym for Voluntary Employee Benefits Board. This carrier-only organization meets annually to talk about what is going on in the voluntary benefits industry, holding it's Annual Meeting one day prior to the start of the yearly Benefits Pro Expo at the same location.
Breakout sessions at the 2017 VEBB Annual Meeting
I have been an officer of VEBB and was VEBB President in 2013-2014. One of the neat things about VEBB is that we all compete in the voluntary space, yet we all get along in the room! I sell Group Legal and ID Theft and others do too. Lots of people sell Life Insurance, Critical Illness Insurance and other products as well, but we all come together for the good of the industry to talk about how to make the industry better and help more Americans access important and sometimes life changing benefits at their workplace. Let's be honest, they are not going to get these benefits with the same levels of accessibility and competitive pricing anywhere else.
This year we did something a bit different. We engaged our first ever paid speaker. In addition to all the great presentations from LIMRA and Eastbridge Consulting, Doug Buce of Boing Dynamics presented "5 Lies and a Domino," his compelling keynote on five changes you can implement to make a difference in your organization. Doug is a dynamic presenter who has worked with other carriers in the past and knows "insurance speak" so he fit right in.
All in all, it was a great meeting!

Meaningful Benefits for Everyday Life

Corporate Headquarters
7771 W. Oakland Park Blvd., Suite 217
Sunrise, Florida 33351-6796
Toll Free Main 800-316-5387
Local Main 954-377-0222
Fax 954-267-0401
Legal Club provides group legal, tax, ID theft solutions and other benefits to more than 2,000,000 working Americans and their families. Legal Club's suite of products can be tailored to meet the needs of evolving employee populations and are designed to provide maximum value and flexibility. Partnering with agents, brokers, consultants and other distributors, Legal Club has provided meaningful benefits for everyday life to organizations around the country for more than two decades.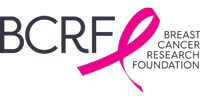 Legal Club is a proud sponsor of BCRF, donating 2% of revenue from new group cases each year. Learn more >