Group Legal Can Help You Have a Successful Re-enrollment
April, 2017
Voluntary benefits are like a garden. And like any garden, the voluntary benefits garden needs tending. It's not "fire and forget", you need to check on it. It's a way for you to continually layer new products each year into the client's employee benefits offering. You don't have to offer them all, nor do you have to offer them all at once. Come back to it frequently to make it work.
Our experience is that when you offer too many products too soon or too quickly you get poor participation. A better strategy is to offer one new product every year or every other year.
One of the benefits of this strategy is to buildup interest in the annual enrollment, which is key to getting good participation. Plus, it will build more revenue for you and your agency.
Read a full article written on this topic by our Vice President of Employee Benefits, Donald A. Rowe
Meaningful Benefits for Everyday Life

Corporate Headquarters
7771 W. Oakland Park Blvd., Suite 217
Sunrise, Florida 33351-6796
Toll Free Main 800-316-5387
Local Main 954-377-0222
Fax 954-267-0401
Legal Club provides group legal, tax, ID theft solutions and other benefits to more than 2,000,000 working Americans and their families. Legal Club's suite of products can be tailored to meet the needs of evolving employee populations and are designed to provide maximum value and flexibility. Partnering with agents, brokers, consultants and other distributors, Legal Club has provided meaningful benefits for everyday life to organizations around the country for more than two decades.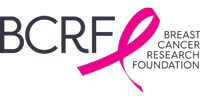 Legal Club is a proud sponsor of BCRF, donating 2% of revenue from new group cases each year. Learn more >