The right benefit programs help employees tackle everyday issues and give employers peace of mind.
A simple traffic ticket or a complex real estate transaction. A will or a slip-and-fall incident. Most people need a lawyer at some point or another.
And when needed, having experts available to help navigate a legal situation can save you time and help you stay focused at work and throughout your everyday life.
55%
Number of American
adults without a will
American Bar Association


Members and their eligible dependents receive all of the following coverage for a single low rate.
Free & Discounted Legal Care
Legal care is either free, deeply discounted, or provided at the reduced hourly rate.
FREE Initial Consultation
FREE Simple Will for you and your family
Discounted rates on:

Simple Divorce
Traffic Ticket Defense
Bankruptcy
Personal Real Estate Closing
And More!
Plan attorneys have contracted to charge 40% off their normal hourly rate, with a minimum of $125 per hour, for legal care beyond the free and discounted services
This is only a summary of benefits. Full details can be found in the Member Guidebook.
Meaningful Benefits for Everyday Life

Corporate Headquarters
7771 W. Oakland Park Blvd., Suite 217
Sunrise, Florida 33351-6796
Toll Free Main 800-316-5387
Local Main 954-377-0222
Fax 954-377-0245
Legal Club provides meaningful benefits for everyday life including legal, tax, identity theft solutions, financial education and life events counseling to over 2,000,000 working Americans and their families. Legal Club's suite of products can be tailored to meet the needs of evolving employee populations and are designed to provide ultimate flexibility for employee benefits brokers and HR leaders. For more than two decades, Legal Club has been the proven choice for organizations around the country.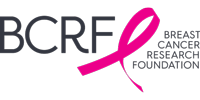 Legal Club is a proud sponsor of BCRF, donating 2% of revenue from new group cases this year. Learn more >